Maintain Integrity. Preserve History.
Tell The Reader More
Marble Doctor helps museums, restaurants, hotels, higher education halls, entryways, and other commercial buildings. We perform restoration of historic marble and stone to ensure the charming aesthetic of your commercial building.
From refinishing and repairs to rehabilitation, Marble Doctor offers a variety of long-term solutions to benefit your building -- and bottom line.
What Services Does The Marble Doctor Recommend For Commercial Stone Installations?
Stone Restoration & Refinishing
As a Certified Restoration Mortar Installer, we provide a restoration solution for stone cornices or façades that chip or erode over time. Our restoration solution lasts for decades and is virtually invisible to the human eye.
Grout Cleaning & Replacement
Whether it's floor or wall tile, grout dirties and grays with time, overwashing, and use. We properly clean and replace old grout in your commercial building.
Surface Cleaning & Sealing
We offer interior and exterior cleaning to renew areas in need with the latest amount of impact to everyday traffic. Using natural pH cleaners and industry-standard stone-specific impregnating sealers, we clean residual organic compounds and seal for protection and resistance.
Stone Maintenance
Our stone maintenance expertise ensures that your commercial walls, floors, and other surfaces areas of interest look their best for visitors.
Stone Repair
At Marble Doctor, we do everything by hand. We perform color match epoxy repairs to broken tiles, tables, and slabs. To complement this process, we also resurface stone to ensure finishing consistency and near-perfect color match.
Stain Removal
Natural stone and cast concrete require special attention. We gently yet effectively remove stains from these surfaces using poultices and specific additives. This is the ultimate solution for stone statues, sealed countertops, and cast concrete walls.
Maintenance Program
We create custom Maintenance Prescription Programs that are tailored to the traffic pattern of your floor. We work with on-site staff to ensure the floor is cleaned and maintained between visits and to avoid large natural stone replacement from cracking, spalling, or breaking.
Meeting Calendar
Enter your HubSpot Meeting link into the module field to render your meeting calendar.
Please enter your Meeting Link URL. You can find this by going to Marketing > Meetings. Hover over the Meeting you want to include, click "Copy Link" and paste in the module field.
"I've had the pleasure of working with Drive on several projects. They are a true partner for collaborative, strategic web development and lead generation execution."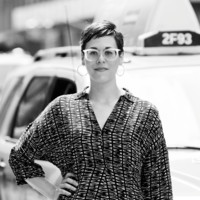 Chief Marketing Officer | Baretz + Brunelle